Do sign up here for our Annual Meeting, this year an interactive affair with live music!
Join the conversation about city-level changes Birmingham can make for our own food security and how we can contribute to global food security.
Food futures for us — and everyone else at Impact Hub Birmingham Open Night on Monday 28th November.
We promise great discussion of a vital topic and lovely grub on arrival. Oh, and live music, plus Mark Rogers, Birmingham's Chief Exec and four specialist informants: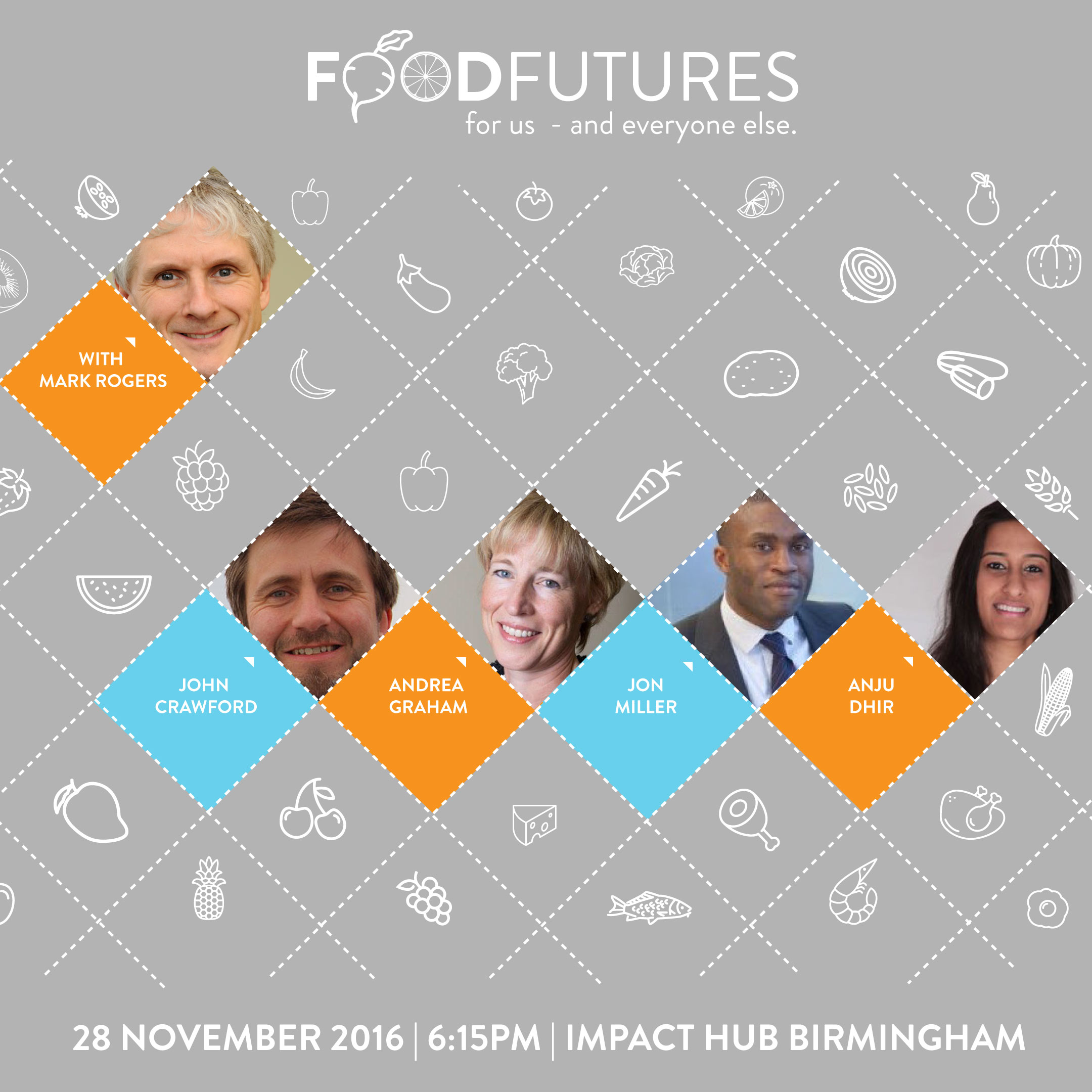 notes: 
More info about the evening's topic in this blogpost.
Six infographics summarising the global threats to our food system in this blogpost.
The live music will be from The Hand That Feeds: A musical about food crime performed last May in front of thousands and to great acclaim in the Bullring last May.